William J. Phelan, IV
Pennsylvania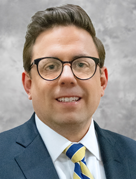 Cordell & Cordell
1601 Market Street
Suite 2230
Philadelphia, PA 19103
Tel: 215-600-1136

Email:

wphelan@cordelllaw.com
Web:

www.cordellcordell.com
Philadelphia family law attorney William (Bill) J. Phelan, IV has a host of experience and accolades.
Mr. Phelan is the Senior Lead Litigator for the firm's Philadelphia office and is experienced in handling all manner of appeals for family law cases, specifically handling various matters in Pennsylvania's appellate courts. He is a member of an elite team of Cordell Appellate attorneys and regularly works with counsel in the firm across the United States to consult and assist on family law appeals.
Both prior to and during his time at Cordell & Cordell, Mr. Phelan has appeared in hundreds of hearings on behalf of his clients, and his efforts secured results that have provided both financial security and peace of mind for those who had little hope until he took their case.
Domestic relations matters offer a plethora of options and issues that Mr. Phelan is experienced to handle, whether he is helping his clients to understand their case, negotiating and communicating with the opposing side, or meticulously preparing for and litigating a case at trial.
Mr. Phelan graduated magna cum laude from The Catholic University of America where he earned a Bachelor of Arts in Classical Civilizations and then a Master of Arts in Congressional and Presidential Studies (Politics). He earned his Juris Doctor, with a certificate in Law and Public Policy, from The Catholic University of America's Columbus School of Law. During law school, Mr. Phelan served as a Senior Editor for The Journal of Contemporary Health Law & Policy. Mr. Phelan attended the American Bar Association Family Law Trial Advocacy Institute.
Mr. Phelan is licensed to practice in Pennsylvania, Maryland, the District of Columbia, the U.S. District Court for Eastern Pennsylvania, and the U.S. District Court for the District of Columbia.
Mr. Phelan is a member of the following professional legal organizations:
Doris Jonas Freed Matrimonial American Inn of Court, President (2021-2022); Executive Board Member (2017-present)
Pennsylvania Bar Association

Appellate Advocacy Committee
Family Law Section
Disability Services Committee, Co-Chair (2020-2021)

Delaware County Bar Association
District of Columbia Bar Association
Brehon Law Society  (a legal organization comprised of attorneys and judges of Irish ancestry)
Cordell & Cordell is an international domestic litigation firm focused on father's rights in divorce. Cordell & Cordell family law attorneys work to help men maximize their role in their children's lives while safeguarding their financial means to do so.
Cordell & Cordell's unique focus allows their divorce attorneys a complete understanding of the challenges men face in family court and the fight for equal fathers rights.
Cordell & Cordell divorce attorneys practice family law exclusively across the United States and in London. Cordell & Cordell is dedicated to providing the best client experience during a very trying time their lives.
Joseph Cordell founded Cordell & Cordell with his wife Yvonne after he witnessed the bias against men in the courtroom. He is the founder of DadsDivorce.com and author of "Your Civil War: A Father's Guide to Winning Child Custody"​ and "The 10 Stupidest Mistakes Men Make When Facing Divorce."​ Cordell & Cordell also operates a men's rights website: MensRights.com and a divorce app, Men's Divorce Source.
"I enjoy working with my clients, who are usually in a difficult position in their lives, to help them reach a resolution that is not only in their favor, but also allows them to put their minds at ease and continue on with their daily lives"   –  William J. Phelan, IV