William M. Hart
Minnesota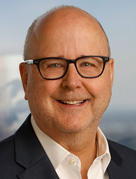 Meagher + Geer, PLLP
33 S. Sixth Street
Suite 4400
Minneapolis, MN 55402
Tel: 612.338.0661

Email:

whart@meagher.com
Web:

www.meagher.com
Bill Hart is Chair of the firm's Appellate Practice Group and focuses his practice on appellate law, with an emphasis on appeals of insurance coverage and general litigation matters. He has handled close to 400 appeals in Minnesota courts, as well as in the state and federal appeals courts across the country.
Because of his reputation in the area of appellate law, Bill is regularly selected by his peers to the Minnesota Super Lawyers® list. He is also a Leading Attorney in a statewide survey conducted by American Research Corporation.
"Many of the cases I handle on appeal are cases that the firm handled at the trial court level. Unlike many other law firms, we are able to offer our clients in-house continuity of expertise, from discovery and trial through appeal, for their important cases."
Bill is also sought out to handle the appeal of cases that were originally tried by another law firm. He also consults with outside trial counsel and represents civic, business, and trade groups by writing and filing amicus curiae briefs. For many years, he has served as the chair of the Minnesota Defense Lawyers Association amicus curiae committee.
Bill is a frequent lecturer on appellate practice and procedure. He teaches appellate advocacy at the University of St. Thomas School of Law, where he is also a mentor. He has contributed to leading legal publications, including Black's Law Dictionary and the Minnesota Civil Jury Instruction Guides.
Bill sits on the board of the Minnesota Supreme Court Historical Society, as well as the board of the Minnesota Loan Repayment Assistance Program – a non-profit organization that helps make it possible for competent legal counsel to represent low-income and disadvantaged populations.
Outside the office, Bill is a big fan of the Minnesota Twins baseball team. Along with a colleague, he filed an amicus curiae brief in the case that kept the Twins in Minnesota. He enjoys professional basketball, and sits on the appeals committee of the Minnesota Youth Soccer Association. He has also been a troop and expedition leader for the Boy Scouts of America.
We work closely with our clients to manage risk in complex litigation and at trial.  Sometimes, the result at trial is appealed.  When that happens, we stand ready to represent you in state and federal appeals courts.  Our appellate attorneys have written and argued more than 750 appeals in state and federal court systems.  Several of our appellate lawyers have been selected by their peers as Super Lawyers® as published by Thomson Reuters.
At the trial court level, our appellate lawyers team with our litigators to prepare and argue motions and to preserve our clients' rights on appeal.  On appeal, they strive to preserve clients' hard-fought trial victories at the trial court level or to reverse negative outcomes.  They also provide these same motion practice and appellate services to other law firms that need our special expertise.  And they advocate for civic, business and trade groups in writing important friend-of-the-court briefs.  These attorneys support all areas of our firm's practice groups.
Our appellate lawyers have also served as officers of the Minnesota State Bar Association Appellate Practice Section and as editors of the MSBA online resource site for appellate practitioners.  Because of their experience, they also often lecture to other lawyers and law students regarding appellate practice and procedures.
Since 1929, Meagher + Geer has been building the depth and experience that today serve our clients. With 80 attorneys from offices in Minneapolis, Chicago, Phoenix, Los Angeles, and Bismarck, we've become one of the leading civil litigation and insurance coverage firms in the country.
We start with a deep understanding of our client's business and professional objectives. We listen. We assess risk. We develop and explain alternative strategies. We deliver results.
More than 125 U.S. and international insurance firms rely on Meagher + Geer to provide responsive and cost-effective legal services. And we do so not only on behalf of insurers, but on behalf of medical, legal, design and other professionals; businesses of all sizes; public entities; non-profit organizations; and individuals.
Our depth and experience are available nationwide. Including our five office locations, we have attorneys licensed in the following states: Arizona, California, Colorado, Georgia, Iowa, Illinois, Minnesota, Missouri, Montana, Nebraska, New Jersey, New York, North Dakota, South Dakota, Texas, Utah, Virginia, Wisconsin, and Wyoming.
Meagher + Geer attorneys have been awarded high rankings in Chambers USA, Martindale-Hubbell, U.S. News – Best Lawyers®, Minnesota Super Lawyers®, Great Plains Super Lawyers® and Southwest Super Lawyers®. We're also proud to be a member of the Harmonie Group, a vetted international organization of independent law firms.
"Many of the cases I handle on appeal are cases that the firm handled at the trial court level. Unlike many other law firms, we are able to offer our clients in-house continuity of expertise, from discovery and trial through appeal, for their important cases."