Troy L. Booher
Utah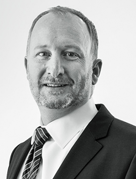 Zimmerman Booher
Felt Building, Fourth Floor
341 South Main Street
Salt Lake City, UT 84111
Tel: 801.924.0204

Email:

tbooher@zbappeals.com
Web:

www.zbappeals.com
My professional career is devoted to appellate practice.
I've handled more than 170 appeals and delivered over 100 oral arguments. I am a clinical professor at the S.J. Quinney College of Law, where I have taught a course in Appellate Practice, coached the National Moot Court Team, organized the Traynor Moot Court Competition, and supervised the Appellate Clinic.
I have given presentations and published a number of articles on different aspects of the appellate process. I currently serve on the Utah Supreme Court Advisory Committee on the Rules of Appellate Procedure and am a fellow of the American Academy of Appellate Lawyers.
At Zimmerman Booher, you get more than an appellate specialist handling your appeal or drafting your dispositive motions. You get a team of seasoned appellate attorneys that includes former appellate judges. Our combined expertise is unparalleled in the market. Our attorneys have briefed, argued, or authored opinions in over 2,000 appeals. But don't wait for a ruling. The sooner you engage us, the more we can help you. We have the specific skills and experience necessary to maximize your chances of success in the appellate court.
Based in Salt Lake City, our emphasis is in the Utah Supreme Court and the Utah Court of Appeals, but our attorneys have handled appeals in courts across the country, including the United States Supreme Court, the United States Courts of Appeals for the Second, Fourth, Ninth, and Tenth Circuits, the California Supreme Court, the California Court of Appeals, and the Nevada Supreme Court.
We focus on appellate cases and in preparing district court cases for appeal. Our practice extends to all aspects of the presentation of issues to appellate courts, in both civil and criminal matters. Besides presenting full briefing and oral argument before the appellate courts, we consult with trial counsel on the appellate process and on trial strategy; we assist trial counsel in preserving and developing issues for appellate review; and we prepare dispositive motions, motions in limine, jury instructions, and post-trial motions.
Our attorneys have appealed cases involving constitutional issues, bankruptcy, products liability, professional torts, real property, contract law, family law, civil and criminal procedure, evidence, municipal law, civil rights, and administrative law.