Steven M. Resnick, Esq.
New Jersey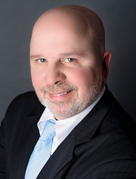 Ziegler, Resnick & Epstein
651 Old W Mt. Pleasant Avenue
Suite 150
Livingston, NJ 07039
Tel: 973-533-1100

Email:

steven@zrelaw.com
Web:

www.zrelaw.com
Steven Resnick, Esq., a partner at Ziegler, Resnick & Epstein, is a matrimonial, family and appellate lawyer and one of New Jersey's trailblazing practitioners in custody matters and the area of parental alienation.
A highly skilled litigator, Mr. Resnick handles all aspects of matrimonial and family law relating to divorce, equitable distribution, palimony, annulment, high net worth, pre-nuptial and post-nuptial agreements, business valuations, real estate, domestic violence, custody and visitation, paternity, estate/will contests, judgment/agreement modification, appeals, N.J. Supreme Court maters, trial, and case second opinions, among others. Mr. Resnick has also served as co-counsel for numerous out-of-state matters.
Mr. Resnick recently broke new legal ground in New Jersey on the subject of parental alienation and has argued before the Appellate Division of New Jersey and New Jersey Supreme Court on many other matrimonial and family law issues, as well.
Mr. Resnick serves as a Blue Ribbon panelist for Essex and Union Counties. Mr. Resnick was selected by the American Institute of Family Law Attorneys for inclusion on the "10 Best Attorney – Client Satisfaction" list for 2018. Mr. Resnick was also selected for membership by Lawyers of Distinction.
Mr. Resnick began his legal career immediately following law school serving as law clerk to the Honorable Jo-Anne B. Spatola in New Jersey Superior Court, Family Part. He also held the highly esteemed position of adjunct professor at Montclair State University where he taught Family Law and Legal Writing.
While a law student, Mr. Resnick served as interns to both the Honorable Ralph Deluccia and the Honorable Catherine Langlois in the Family Part of New Jersey Superior Court.
In 2005, Mr. Resnick was appointed to the District VB Ethics Committee, Office of Attorney Ethics of the Supreme Court of New Jersey and served one term. Mr. Resnick also serves on the Foundation Board at Montclair State University.
Before joining Ziegler, Resnick & Epstein in 2015, Mr. Resnick was a partner with the firm of Budd Larner, P.C. in its Short Hills, New Jersey office.
At Ziegler, Resnick & Epstein, our attorneys are experienced at navigating the complex New Jersey appellate system and can assist you in developing a strategy for a successful appeal. Not every firm is equipped to see through this process for its clients, but our team is prepared to bring a robust, thoughtful approach towards seeking a fair judgment in your case.
What is New Jersey's Family Court Appeal Process?
In New Jersey, in light of the family court's "special jurisdiction and expertise in family matters," its factual findings are generally accorded substantial deference by the Appellate Division. Cesare v. Cesare, 154 N.J. 394, 413 (1998). Moreover, as a general matter, where a trial court's findings are "supported by adequate, substantial, credible evidence," such findings are binding on appeal. Id. at 411-412.
As such, to succeed in an appeal of a family court decision based upon an error of fact, one must generally demonstrate that the court's findings were "manifestly unsupported by or inconsistent with the competent, relevant and reasonably credible evidence as to offend the interests of justice." Fagliarone v. No. Bergen, 78 N.J. Super. 154, 155 (App. Div. 1963). Conversely, a trial court's misapplication or misinterpretation of a legal standard is not entitled to any special deference such that the Appellate Division may review same "de novo" ("starting from the beginning" or "anew").
If you believe that your family court decision meets these requirements, then we invite you to contact Ziegler, Resnick & Epstein today.
Ziegler Resnick & Epstein is a boutique law firm dedicated to a full service family law practice, specializing in matrimonial matters. We zealously and compassionately advocate for our clients, and will work with a team of experts, if needed, to find the best approach and strategy for each case. We use our experience and expertise to keep our clients informed of their rights and help them to navigate the difficult process of divorce.
If there's one thing our lawyers have learned over our decades of combined legal experience, it's that no two cases—no two couples or families—are the same. That is why Ziegler, Resnick & Epstein is dedicated to a personalized approach to divorce representation.
At our firm, our family law attorneys never lose sight of the individuals behind our cases and partner with these clients as they face this turbulent time. We listen to their goals and concerns and proactively seek favorable results on their behalf both in and outside the courtroom. At Ziegler, Resnick & Epstein, our clients and client families can always rest assured that their interests and well-being will remain an absolute priority as we help navigate them towards a brighter phase of their lives.
You do not have to face this uncertain time without a zealous and compassionate advocate by your side. Schedule a consultation with a divorce lawyer in NJ today. In addition to Livingston, we also have a location in Hackensack, NJ.