Scott Brown
Alabama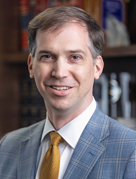 Mixon Firm, LLC
2 Perimeter Park S
Suite 550
Birmingham, AL 35243
Tel: 205-878-3344

Email:

sbrown@mixonfirm.com
Web:

www.mixonfirm.com
After working at one of the largest law firms in Alabama for 19 years, Scott joined Mixon Firm in 2020 to start the firm's litigation practice, focusing on business litigation and appeals.
Scott's practice includes appellate litigation and a broad range of commercial litigation (including breach of contract, insurance coverage, securities fraud, antitrust, dissolution of partnerships, supplier disruptions, tortious interference, and breach of fiduciary duty), and assisting clients in protecting their brand (both in litigation and through licensing). Scott also serves as a general adviser to numerous clients on day-to-day legal issues. Scott's skill and advocacy for his clients has been recognized by Best Lawyers in America and Super Lawyers.
Leveraging his extensive experience in Alabama state courts and numerous federal courts across the country, Scott provides his clients with an objective assessment of their trial and appellate prospects and works with his clients to develop a strategy to resolve their litigation consistent with the client's business goals. He has handled cases in various state courts throughout Alabama; in the United States District Courts in Alabama, Colorado, Florida, Georgia, Mississippi, North Carolina, Tennessee, Texas, and Washington; and before the Patent Trial and Appeal Board. He also handled appeals before the Alabama Supreme Court, the Eleventh Circuit Court of Appeals, and the Ninth Circuit Court of Appeals.
Mixon Firm, LLC is a boutique transactional law firm that provides general and corporate counsel legal services to entrepreneurs and emerging growth companies in real estate, technology, media, healthcare and manufacturing sectors. We advise a broad range of clients from mature companies capturing market share to early stage start-up companies. We provide organizations with services typically provided by a general counsel and outside corporate counsel in a cost-effective, efficient and responsive manner.
In addition to meeting the day to day legal needs of our general counsel clients, Mixon Firm coordinates and manages outside counsel with regard to specialized legal needs – such as litigation, tax matters, patent filings, and international transactions, to name a few. Depending upon the client's preference, we manage these matters by using our existing attorneys or by utilizing our vast, preferred network of outside attorneys. These attorneys are seasoned in their fields and provide our clients – in conjunction with our management – excellent services at competitive rates.
On Appeal
Setty and Shrinivas Sugandhalaya (BNG) LLP v. Shrinivas Shgandhalaya LLP, No. 18-35573 (9th 

Cir. June 6, 2019) (successfully obtaining affirmance of trial court's decision denying motion to compel arbitration)

Baptist Health Sys., Inc. v. Cantu, No. 1151117, 2018 WL 2276599 (Ala. May 18, 2018) (as lead appellate counsel, obtained (i) reversal of $10 million dollar jury verdict entered against client for vicarious liability for medical negligence and (ii) remand of case for a new trial)​
CNH Am. LLC v. Ligon Capital, LLC, 160 So. 3d 1195 (Ala. 2013) (obtaining affirmance of $11.4 million jury verdict in favor of commercial client based on claims of fraudulent suppression)
Ex parte Morgan Asset Management, Inc., 86 So.3d 309 (Ala. 2011) (granting defendants' petition for mandamus and ordering trial court to dismiss claims against fund manager and related companies on the basis that the allegations constituted derivative claims and that the plaintiff trust beneficiaries lacked standing to bring a derivative claim)
American General Life Ins. Co. v. Schoenthal Family, LLC, 555 F.3d 1331 (11th Cir. 2009) (affirming district court's award of summary judgment in stranger owned life insurance claim based on insured's misrepresentation in policy application)
Represented non-profit association dedicated to promoting business interests in Alabama and appearing as amicus curiae before Supreme Court of Alabama. See, e.g., AstraZeneca LP v. State, 41 So. 3d 15 (Ala. 2009); Cline v. Ashland, Inc., 970 So. 2d 755 (Ala. 2007)
Embedded Appellate Counsel
Served as embedded appellate counsel for individual in two week state court trial involving allegations of fraud, breach of contract, and conversion

Served as embedded appellate counsel for hospital in multi-week state court trial involving allegations of vicarious liability for medical negligence of staff physician

Served as embedded appellate counsel for national chemical company in two week state court trial involving allegations of breach of contract and alleging $20 million in damages