M. Patrick Yingling
Illinois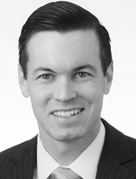 Reed Smith LLP
10 South Wacker Drive
40th Floor
Chicago, IL, 60606
Tel: +1 312 207 2834

Email:

mpyingling@reedsmith.com
Web:

www.reedsmith.com
Patrick is a partner in the firm's Appellate group. His practice encompasses a wealth of substantive areas including financial services, class actions, aviation, employment, medical devices, arbitration clauses, credit reporting, and elections. He is experienced in matters before the Supreme Court of the United States and has successfully briefed and argued cases nationwide. The U.S. Court of Appeals for the Third Circuit has expressly noted Patrick's "excellent representation" and "excellent briefing and argument" in multiple opinions.
Prior to joining Reed Smith, he taught as a Visiting Lecturer at Moi University School of Law in Kenya and clerked for Judge D. Michael Fisher on the U.S. Court of Appeals for the Third Circuit.
Patrick has spoken at conferences throughout the country. His writings have been published in the Indiana Journal of Law and Social Equality, Dublin University Law Journal, Cleveland State Law Review, Duquesne Law Review, University of Baltimore Journal of International Law, U.S. Law Week, BNA, Jurist, and The Legal Intelligencer. He also edits and publishes the Third Circuit Bar Association's quarterly newsletter "On Appeal."
Clients want to win in the trial court and preserve that win on appeal. Whether you are facing a win or a loss, you need to assess your options quickly and prepare to challenge or defend the judgment on appeal. Reed Smith's Appellate Group helps clients accomplish these goals throughout the litigation process. Whether in federal or state court, we can help you evaluate the issues, move for post-trial relief, and handle the appeal. Our 20-member nationwide team, comprised entirely of full-time appellate partners, counsel, and associates, will deliver the right combination of experience, perspective, and innovation to help you obtain the best outcome.
Our ranks include the former Solicitor General of the District of Columbia and alumni of the appellate sections of California's and New York's Office of the Attorney General. We are fellows, officers, and members of leading appellate associations like the American Academy of Appellate Lawyers, the California Academy of Appellate Lawyers, and the Texas State Bar Appellate Practice Section. Many of our attorneys are state-bar certified as appellate specialists. In addition, most members of our team have served as judicial law clerks for a United States Court of Appeals or state appellate court, participating in the procedures and decision-making processes of the court that will ultimately decide your case.
We are leaders in our profession and partner with our clients to shape the rules and policies that affect your business. We explore and master new developments by publishing articles, presenting continuing education programs, and filing amicus briefs. Our attorneys frequently present in-house training and client seminars on subjects relevant to high-profile or recurring legal issues and appellate practice.
Reed Smith is a dynamic international law firm dedicated to helping clients move their businesses forward. With an inclusive culture and innovative mindset, we deliver smarter, more creative legal services that drive better outcomes for our clients.
Our deep industry knowledge, long-standing relationships and collaborative structure make us the go-to partner for complex disputes, transactions, and regulatory matters. Now celebrating more than 140 years of service, our firm spans 30 offices with 3,000 people, including 1,700 lawyers.