Matthew Schaefer
Maine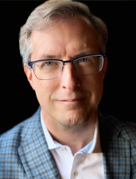 SchaeferLaw, LLC
1 Union Street
Suite 402
Portland, ME 04101
Tel: 207 400 4122

Email:

matthew@schaefer.law
Web:

www.schaefer.law
A nationally-recognized practitioner of state and local tax law, Matthew has for more than 25 years represented clients in appellate and administrative matters throughout the United States.
He is the author of ten briefs filed with the U.S. Supreme Court, and has twice appeared as co-counsel before the High Court, including for the respondents in the landmark case of South Dakota v. Wayfair, Inc., 138 S.Ct. 2080 (2018), and for the petitioner in the Court's unanimous decision in Direct Marketing Ass'n v. Brohl, 575 U.S. 1 (2015).
He was co-counsel in numerous other cases of note, including Crutchfield Corp. v. Testa (Ohio 2016) and Performance Marketing Ass'n v. Hamer (Illinois 2013). Matthew is admitted to the bars of Maine and Massachusetts, the United States Supreme Court, and the U.S. Courts of Appeals for the First, Seventh, Eighth, and Tenth Circuits. Matthew's practical, efficient, and solutions-oriented advice is valued by clients for its clarity and attention to their core objectives.
In launching SchaeferLaw, Matthew adds a renewed dedication to public service to the motivating principle of his career for more than 25 years — doing his very best to assist his clients to achieve their goals.
In an increasingly complex and challenging world, top quality legal services are not only a privilege, but a vital need. Matthew understands acutely the nuances of appellate advocacy and provides clients incisive legal analysis coupled with powerful written and oral presentations.
SchaeferLaw offers business clients decades of experience in state tax, appellate practice, and dispute resolution, though a firm with a deep commitment to providing pro bono services to those too often denied access to justice.
Our mission is helping all of our clients navigate complex legal landscapes in order to achieve their goals.