Edward "Kip" Robertson III
Kansas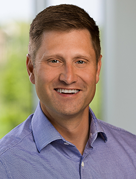 Bartimus Frickleton Robertson Rader P.C.
4000 W. 114th Street, Suite 310
Leawood, KS 66211
United States
Tel: (913) 266 2300

Email:

krobertson@bflawfirm.com
Web:

www.bflawfirm.com
Kip Robertson is the firm's managing partner and focuses his practice in three main areas:
helping other lawyers who are facing appeals or other complex legal issues,
helping those who have suffered catastrophic injury due to another's negligence,
helping those have been victimized by corporate wrongdoing.
One of his recent cases stemmed from an insurance company that acted in bad faith.  Insurance bad faith cases hold insurance companies accountable when they inappropriately deny coverage, defraud or renege on their policyholders.
The case involved a school bus accident in which a six-year-old boy was killed. The school bus driver was charged with involuntary manslaughter. The driver's insurers hired a criminal defense attorney, who advised him to plead guilty.  Shortly thereafter, the insurers denied coverage based on the guilty plea. Kip pursued a bad faith claim, arguing that the insurance companies improperly manipulated the driver's plea in an effort to force a smaller settlement with the boy's surviving family.  Kip secured a $13 million settlement (more than $10 million in excess of the insurance policy limit), which went to the family of the victim.
From this case and others like them, Kip has developed skill in helping injured persons, analyzing complex legal issues and leading negotiations among insurers, reinsurers and excess carriers.
In all types of matters, Kip enjoys creating compelling visuals – maps, timelines, videos and other graphics that tell the client's story to the jury and the judge. He brings this element of persuasion to his matters and frequently collaborates with his Bartimus Frickleton Robertson Rader colleagues on their cases; he excels at distilling key facts and arguments down to one visual component.
Kip also organizes the firm's annual education symposium—called LITIGREAT: Symposium for Rising Advocates—which is a daylong seminar offered for free to lawyers in the Kansas City area who have been in practice seven years or fewer.
Bartimus Frickleton Robertson Rader is uniquely positioned to work before the higher courts; our appellate team includes Chip Robertson, former chief justice of the Missouri Supreme Court. Having heard appeals on the state's highest court for 13 years, Chip has first-hand knowledge of what issues have merit and what arguments are most likely to persuade appellate judges. Kip Robertson, Tony DeWitt and Mary Winter also have extensive experience handling appeals.
Our appellate team works in both state and federal courts – coast to coast. Recent appellate victories include:
Maddison Schmidt v. Abbott Laboratories, Inc.: Bartimus Frickleton Robertson Rader represented Ms. Schmidt and her family, who had received a $38 million jury verdict in a personal injury lawsuit. The company appealed. Our firm successfully protected their verdict before the Missouri Court of Appeals, which affirmed the result at the lower court.
State of Missouri v. Christopher Eric Hunt: We represented Mr. Hunt, a police officer who was found guilty of assault, burglary and property damage in connection with the pursuit of a methamphetamine dealer. The litigation went all the way to the Missouri Supreme Court, which dismissed two of the charges. Ultimately, Mr. Hunt served no jail time and was reinstated on the police force.
Elsea v. U.S. Engineering Co.: A circuit court judge denied class certification in a lawsuit alleging asbestos exposure during the remodeling of the Jackson County (Mo.) Courthouse. Bartimus Frickleton Robertson Rader argued the appeal at the Missouri Court of Appeals. The appellate court remanded the case, the class was certified, and ultimately the matter resolved for an $80 million settlement.
Leonberger v. MUSIC and United Educators: We represented a school bus driver whose insurance companies had wrongfully denied him coverage for an accident.  We established before the Court of Appeals that one of the insurers was actually an excess carrier even though it claimed it was just a reinsurer that owed no duties to our client.  We also secured the affirmance of the trial court's decision that the insurance policy covered the bus driver for the accident.  The case resulted in a settlement of $13 million.
Bartimus Frickleton Robertson Rader specializes in high-stakes, complex plaintiff's litigation. Our team of nationally recognized, award-winning attorneys is dedicated to finding smarter resolutions to complicated problems. For 30 years, we have thought about cases differently and worked to bring meaningful change to our clients' lives. At BFRR, we believe that none of us alone is as smart as all of us together. What sets us apart from other firms is the ability to effectively collaborate and draw on the unique perspectives of our team members.
Our cases range from catastrophic injuries and bad faith insurance claims to trucking accidents and nationwide class action suits. From the beginning of a case and all the way through an appeal, the attorneys at BFRR use their well-honed courtroom skills to distill complicated issues into compelling stories that resonate with judges and juries.
The proven ability to navigate challenging cases with innovative strategies sets Bartimus Frickleton apart from the herd. Where other firms are overwhelmed, we are energized to approach difficult issues with a devoted team dedicated to reaching solutions that make sense and provide our clients with a just resolution.