Kathryn B. Kendrick
Kentucky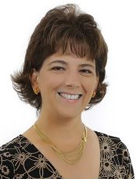 Frost Brown Todd LLC
Lexington Financial Center
250 West Main Street, Suite 2800
Lexington, KY 40507-1749
Tel: 859.244.7549

Email:

kkendrick@fbtlaw.com
Web:

www.frostbrowntodd.com
Kathryn is an accomplished appellate lawyer with thirty years' experience in the federal and state appellate courts. Clients and peers regularly praise Kathryn's discerning legal analysis and persuasive writing at both the trial and appellate level. As a former English teacher, Kathryn has a unique ability to translate sophisticated legal arguments and technical jargon in ways that inform and persuade judges at all levels.
Kathryn joined the Lexington, Kentucky, office of Brown Todd & Heyburn in 1990. For the past 20 years, Kathryn has served as the senior appellate practice group member in firm's Lexington office where she handles appellate briefing in a wide variety of cases, including commercial disputes, employment litigation, probate matters, products liability actions and First Amendment cases. As a result of her extensive experience across several practice areas, Kathryn has handled appeals in more than 150 matters in state and federal appellate courts.
Kathryn's practice is not limited to the appellate courts. She regularly analyzes and drafts dispositive motions in complex matters of business litigation, employment, trust and estates, Constitutional cases, and products liability. She also consults with trial counsel to develop and preserve arguments for future appeals and to assist with preservation of error at trial and pre-trial proceedings. Clients and trial counsel routinely seek Kathryn's legal analysis and evaluation of cases before, during, and after trial in relation to dispositive motions, potential appeals or settlement.
Our appellate advocacy team brings a creative and fresh perspective to each appeal, enhanced by our unique ability to translate complex information in a clear and persuasive way for generalist appellate judges. Our team is adept at identifying the types of issues most likely to interest and persuade appellate judges. We also know how to correct errors in the trial record when necessary, preserve favorable judgments, and persuade higher courts to accept discretionary review of unfavorable intermediate appellate court decisions.
Our unmatched experience, combined with the specialized skills vital for appellate success, have created a proven track record of success in appeals involving questions of first impression, bet-the-company judgments, and decisions that shape the rules under which our clients will operate well into the future.
Frost Brown Todd is a full-service law firm with more than 500 lawyers operating in 15 markets across nine states and Washington, D.C. Dedicated to refining the art of client service, we leverage technical, industry and legal knowledge and hands-on experience to serve a diverse client base, from leading multinationals to small, entrepreneurial companies.