Jane Webre
Texas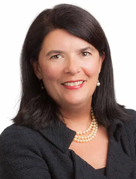 Scott Douglass & McConnico LLP
303 Colorado Street
Suite 2400
Austin, TX 78701
Tel: (512) 495-6300

Email:

jwebre@scottdoug.com
Web:

www.scottdoug.com
Jane practices civil appellate law and handles most of the firm's appeals.
Her practice also includes trial court litigation involving complex matters that present significant legal issues, including oil and gas litigation and land use regulation. Jane has argued appeals in the Supreme Court of the United States, the Fifth Circuit, the Supreme Court of Texas, and many of the courts of appeals around the state.
Jane is also a frequent speaker at seminars involving appellate procedure issues and analysis of Texas Supreme Court opinions. Before joining the firm, Jane was a law clerk for the Hon. Reynaldo G. Garza of the Fifth Circuit.
Recent Experience:
Handled appeal to the Supreme Court of the United States from the Supreme Court of Texas. Won unanimous decision allowing state legal malpractice claims to be litigated in state court rather than federal court, even when the claim arises out of an underlying federal matter.
Handled appeal to the Supreme Court of Texas involving the standard for defamation claims against media defendants. Won judgment affirming that media defendants retain a duty of accuracy when reporting on third party allegations.
Handled appeal involving interpretation of state "grandfathering" statute, Chapter 245 of Texas Local Government Code. Won judgment in the court of appeals construing statute to require identity of project under the statute, a significant favorable ruling for municipalities.
Handled appeal involving the question of whether subsurface fracking of a gas well can give rise to trespass claims. Won decision by Supreme Court of Texas rejecting such claims and reversing judgment for substantial actual and exemplary damages.
Successfully defended on appeal a class certification order and settlement in a class action involving some 220,000 class members.
Handled appeal involving interpretation, application and interaction of Pugh, horizontal severance and pooling clauses in an oil and gas lease. Won reversal in the court of appeals of a summary judgment declaring lease termination.
SDM's appellate practice has its roots in the firm's strong litigation practice. We try our cases with an awareness that the "law" aspect of cases must be developed as much as the "facts." Appeals are generally won or lost on law, as opposed to fact, issues and we strategize accordingly at the trial court level. As a result, our trial lawyers are well-equipped to litigate the "law" aspect of cases in the trial court, and they often remain involved through the appellate process, teamed with appellate attorneys within the firm. Many of our lawyers come to the table with the experience of state and federal judicial clerkships. Many are admitted to federal appellate courts in addition to the Texas state courts, in order to handle appeals originating from litigation around the country. One of our appellate specialists, Jane Webre, is Board Certified in Civil Appellate Law, by the Texas Board of Legal Specialization, and was a member of the Exam Commission that drafts and administers the exam to lawyers seeking Board Certification. In addition, our administrative practice often involves appeals of agency decisions; our administrative lawyers regularly handle those appeals.
In addition to handling our own appeals, SDM lawyers frequently handle appeals and mandamus proceedings in cases tried by other firms. We are also often called upon to file amicus briefs on substantive law issues of interest to our clients. Our lawyers also use their expertise as "law" lawyers to work with other firms handling cases in the trial court, in order to assist with matters such as preserving error, Daubert issues, and jury charges.
Our appellate practice enjoys the solid underpinning of a substantial litigation firm. Indeed, it is an outgrowth of the firm's broad practice. Attorneys in the firm provide invaluable expertise with respect to a wide range of substantive law areas, including oil and gas law, administrative law, class action litigation, business torts, professional malpractice, employment law, and insurance coverage matters.
Scott Douglass & McConnico is a firm of seasoned trial lawyers who regularly handle trials, hearings, and appeals. We seek the most strategic and cost-effective solution to our clients' problems, whether it is a contract dispute, a professional malpractice claim, a tax dispute, or an oil & gas regulatory issue.  We pride ourselves on speedy resolution of cases. Our attorneys' vast courtroom experiences separate us from other firms, as does our nationally-recognized appellate practice. We also have one of the largest administrative law practices in the state, in cases before the Texas Railroad Commission, the Texas Comptroller's Office, the Public Utility Commission of Texas, and the Texas General Land Office. We practice before many other state and federal regulatory agencies, as well.
Our primary mission is to serve as our clients' advocates and to protect their interests. We represent a wide range of clients from a variety of industries in civil lawsuits and administrative proceedings. Our firm works with clients in many industries including energy, oil & gas, technology, manufacturing, pharmaceuticals, retail, and real estate, as well as professional services providers such as accountants, physicians, and attorneys. We represent family-owned businesses and huge multi-national public companies