Eric R. Olsen
Nevada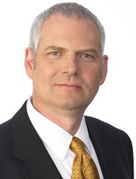 Garman Turner Gordon LLP
7251 Amigo Street
Suite 210
Las Vegas, NV 89119
Tel: 725 777 3000

Email:

eolsen@gtg.legal
Web:

www.gtg.legal
Mr. Olsen has substantial experience in a wide range of appeals and commercial litigation matters, as well as intellectual property, collection, insurance coverage, and catastrophic tort cases. Mr. Olsen practices before the appellate courts, having appeared in numerous appeals before the Nevada Supreme Court, as well as the Second Circuit, Ninth Circuit and Federal Circuit courts of appeals. He has litigated and tried countless cases in the state and federal courts, before judges and juries.
After coming to Las Vegas, Mr. Olsen began his legal career working as a judicial law clerk for the Honorable Joseph Pavlikowski, in the Eighth Judicial Court of Nevada. He later worked as an attorney for a local insurance defense firm, before joining Gordon Silver in 1989. Eric spent 25 years with Gordon Silver and headed up its litigation group. Over the years, Mr. Olsen has built a reputation as a formidable advocate who is able to effectively convey his client's position and achieve results in any legal setting.
Many times, the verdict or judgment of the court is appealed. An appeal, however, is not a re-trial of your case. Appellate lawyers must work with the trial court record and present the client's legal case to the reviewing justices in the most persuasive way possible. Our lawyers have appeared on countless appeals before the Nevada Supreme Court, the Nevada Court of Appeals, and federal courts of appeal, including the Ninth, Fifth and Federal Circuits. They have also appeared numerous times before the Bankruptcy Appellate Panel.  That experience is crucial to developing focused, reasoned arguments on appeal, targeted to the particular set of justices deciding your case.
Our appellate team, led by Eric Olsen, represent a variety of clients, from individuals to small businesses to large institutions. Regardless of the type of client, however, they always combine their exceptional written and oral advocacy skills with thorough procedural and substantive knowledge and bring their collective experience to bear on every case.
Regardless of whether our firm handled your case in the trial court, our appellate lawyers review each aspect with fresh and experienced eyes. That work often begins long before a case reaches an appellate court, when our appellate lawyers partner with trial counsel to ensure important issues are preserved for appeal, either during the litigation or in post-trial motions.
Garman Turner Gordon LLP was founded in 2015 by a team of distinguished attorneys with over 200 years of combined experience. We are dedicated to providing unparalleled legal services in the areas of business law, bankruptcy, corporate law, litigation, real estate, estate planning, probate, and guardianship.
When you think of Nevada, your first thought probably isn't nationally recognized, world class legal services. But that is exactly the firm we built. We formed the firm as a cohesive group of 17 lawyers, nearly all of whom have practiced together for a decade or more.
We represent businesses and business people in high stakes matters, almost always against the largest and most well respected firms in the country and in our own back yard. We staff our cases with small teams of seasoned lawyers from varied backgrounds and skill sets, the way we would want a firm to operate if we were the client. Our focus is on winning, and winning efficiently, and not the fee generation that comes from using armies of lawyers.