Charles G. Curtis Jr.
Wisconsin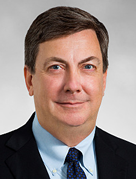 Perkins Coie LLP
33 East Main Street, Suite 201
Madison, WI 53703
United States
Tel: +1.608.663.5411

Email:

CCurtis@perkinscoie.com
Web:

www.perkinscoie.com
Chuck Curtis has over 35 years of experience in counseling and litigating in diverse areas, including constitutional, appellate, administrative, antitrust, intellectual property, environmental and natural resource, Native American, political, and general commercial law. Long ranked as a Wisconsin Band-One commercial litigator by Chambers USA, Chuck has received such recent client accolades as, "… 'he is an excellent counselor' and 'powerful advocate'"; "he has extraordinarily strong writing skills" and an "encyclopedic knowledge of the law"; he is "brilliant, insightful," and "extremely good at working collaboratively"; and "there are not enough superlatives for" him.
Chuck has advocated for clients before administrative agencies and in federal and state courts at both the trial and appellate levels, including the U.S. Supreme Court. His commercial litigation clients have included global leaders in technology, manufacturing, mining, sports, finance, pharmaceuticals, and consumer goods. Chuck served as a law clerk to Supreme Court Justice William J. Brennan, Jr. and to Senior Judge David L. Bazelon on the U.S. Court of Appeals for the District of Columbia Circuit.
Chuck also has notable political law experience. Over the past decade, he has helped to lead repeated federal challenges to Wisconsin's harsh voter identification laws, including multiple injunction hearings and appeals. Although much of the district courts' injunctive relief in these cases has been overturned on appeal, the ongoing litigation has produced extensive regulatory, judicial, and legislative changes to Wisconsin's voter ID regime. More recently, Chuck served on the trial and appellate teams defending President Biden and the Democratic Party in the 2020 Wisconsin presidential recount and numerous related lawsuits by President Trump and his allies seeking to overturn the election results. Chuck also helped represent the Democratic Party in challenging the application of Wisconsin's absentee-voting laws during the 2020 pandemic.
Native American legal issues are another large part of Chuck's practice. He has represented private and public clients in litigation, agency proceedings, and business negotiations involving Native American tribes, tribal entities, and tribal members throughout the country. His work in this field has spanned constitutional, treaty rights, environmental, energy, tax, intellectual property, distribution, attorney liability, finance, commercial, and gaming law.
Prior to joining Perkins Coie, Chuck was a founder and co-chair of two firms' national appellate practice groups.
In the past two years, Perkins Coie attorneys handled over 620 appeals with 96 oral arguments in federal and state appellate courts. We have represented a broad range of clients in appeals in those forums, including Fortune 50 corporations, government entities, political organizations, individuals, and nonprofit organizations. Our clients' cases ranged from voting rights disputes to product liability and privacy matters, insurance, tax, patent proceedings, and more. In 2021, the group was named to the "Appellate Hot List" by The National Law Journal and in 2018, Law360 recognized appellate practitioners at Perkins Coie as the appellate "Practice Group of the Year".
Our experience is especially deep before the influential U.S. Court of Appeals for the Ninth Circuit, the U.S. Court of Appeals for the Federal Circuit, and the appellate courts of West Coast states. We have over 40 attorneys who have clerked on the Ninth Circuit. In the last 10 years, our attorneys have handled more than 500 cases in the Ninth Circuit and completed nearly 200 oral arguments. Similarly, over a dozen Perkins Coie attorneys have clerked in the Federal Circuit.  In the last 10 years, the group has handled more than 200 Federal Circuit cases and completed more than 100 oral arguments, compiling a record before the court of 10-1 in 2019.
Perkins Coie is a leading international law firm that is known for providing high value, strategic solutions and extraordinary client service on matters vital to our clients' success.
With more than 1,200 lawyers in offices across the United States and Asia, we provide a full array of corporate, commercial litigation, intellectual property and regulatory legal advice to a broad range of clients, including many of the world's most innovative companies and industry leaders as well as public and not-for-profit organizations.