Athan P. Papailiou
Washington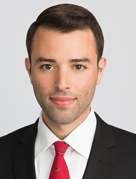 The Law Offices of Athan P. Papail
6 South 2nd Street
Suite 916
Yakima, WA 98901
Tel: (888) 898-2928

Email:

ap@athan-law.com
Web:

www.athan-law.com
Athan Papailiou is a trial and appellate lawyer who has successfully represented public and private clients in a wide array of complex disputes in state and federal courts. Raised in Oregon by his Greek family who own and operate a small restaurant, Athan takes pride in delivering smart, practical advice to clients throughout the Pacific Northwest and beyond.
In addition to practicing law, Athan is also committed to public service and community engagement. From 2016-2019, Athan served as a member of the Board of Governors for the Washington State Bar Association. He has also spent hundreds of hours doing pro bono work.
Before launching his own law practice, Athan was a litigator at Pacifica Law Group, a spin-off of the international law firm K&L Gates. While at Pacifica, Athan represented public, private, and non-profit clients in constitutional, appellate, and governmental litigation. Athan joined Pacifica following his judicial clerkships with Justice Debra Stephens at the Washington Supreme Court and Judge Randall Howe at the Arizona Court of Appeals. As an appellate clerk, Athan drafted over 70 memorandum decisions and opinions on a wide array of issues, including the scope of the attorney-client privilege, contract disputes, and constitutional challenges.
As a first-generation college student, Athan studied political science and biology at the University of Oregon, where served as the Student Senate President. He then earned his law degree from the University of Arizona, where he was named a Dan B. Dobbs Scholar for his aptitude in tort law and he served as a Writing Fellow and member of the Arizona Law Review.
Education
B.S., The University of Oregon, Eugene, OR

Dean's Award for Leadership & Service
Dave Frohnmayer Scholarship

J.D., The University of Arizona, Tucson, AZ

magna cum laude
Arizona Law Review
Dan B. Dobbs Scholar
Admissions
Alaska State Bar
Oregon State Bar
Washington State Bar
Arizona State Bar
Courts
U.S. District Court of the Western District of Washington
U.S. District Court of the Eastern District of Washington
U.S. District Court of Alaska
U.S. District Court of Oregon
U.S. Court of Appeals for the Ninth Circuit
Athan serves as appellate counsel or consults on civil appeals in Washington state and federal courts, including the Washington State Supreme Court, Courts of Appeals (Division I, II, and III), and the United States Courts of Appeal for the Ninth Circuit. Athan also advises on interlocutory appeals, motions for discretionary review, and/or motions for direct review.
Trial counsel associate with Athan to help with motions' practice, including:
Drafting and framing dispositive motions;
Providing persuasive research to resolve unsettled areas of law; and
Establishing trial court record and/or filing motions for reconsideration before appeal.