Richard G. Haddad
New York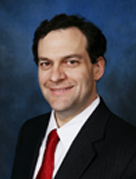 Otterbourg P.C.
230 Park Avenue
New York, NY
10169-0075
Tel: 212-905-3622

Email:

rhaddad@otterbourg.com
Web:

www.otterbourg.com
Richard G. Haddad is the Chairman of the Litigation Department at Otterbourg P.C.
For over 30 years, Mr. Haddad has specialized in the representation of banks, hedge funds, commercial finance and insurance companies, businesses and entrepreneurs, and other institutional lenders in commercial and bankruptcy litigation in State, Federal and Bankruptcy Courts and arbitration tribunals throughout the country.
Mr. Haddad regularly tries cases and handles arbitrations and appeals on a range of complex commercial matters, including fraud, breach of contract, foreclosure and real estate workouts, accountant's liability, director and officer claims, lender liability, intercreditor disputes, and disputes involving mortgage-backed securities.  Mr. Haddad has argued precedent-setting appeals in commercial cases in the New York State Court of Appeals and the United States Court of Appeals for the Second Circuit, among other jurisdictions.
Cases litigated by Mr. Haddad include:
In re Jacobs (tried to verdict and sustained on appeal $200 million bank fraud);
Residential Accredit Loans, Inc. v. PIMCO, Goldman Sachs, Deutsche Bank, et al. (favorably settled litigation over discrepancy between free writing prospectus and pooling and servicing agreement in RMBS transaction);
Mervyns LLC v. Lupert-Adler, et al. (won dismissal of $800 million fraudulent conveyance action against trustee of RMBS trust);
LaSalle v. KPMG (prevailed in sustaining claim against accountants in the absence of contractual privity, leading to favorable settlement);
Fedders v. Goldman Sachs, Bank of America, et al. (prevailed in obtaining dismissal of breach of fiduciary duty and aiding and abetting action);
The Bank of New York v. Treco (obtained reversal of summary judgment in precedent-setting international insolvency case);
JMD Holding v. Congress Financial (created new law in New York's highest court on enforceability of early termination fees in revolving credit transaction); and
Lexon Insurance Co. v. Wells Fargo Bank (obtained dismissal at trial court and on appeal of claim by customs surety in lien priority dispute).
Mr. Haddad is a Fellow of the Litigation Counsel of America, the Trial Lawyer Honorary Society, and was selected for inclusion each year since 2009 as a New York Super Lawyer by Super Lawyers Magazine.
The firm's litigation group represents clients in federal, bankruptcy and state court proceedings at both the trial and appellate levels, as well as in arbitrations and mediations. Our clients range from corporations, banks, hedge funds, insurance companies and other financial institutions to individual entrepreneurs. Among the matters we litigate are cases arising out of debtor-creditor relationships, commercial tort, fraud and contract actions, and disputes among competing lenders.
We are known for our tenacity, our aggressive pursuit of remedies for our clients, and our tireless defense of claims against our clients. But we also understand that litigation arises within a business context. Our attorneys have the experience and business acumen to analyze sophisticated transactions or business disputes and devise strategies that maximize benefits and minimize exposure for our clients.
We are proud of the many important, precedent-setting successes we have achieved for our clients over the years. And we are equally proud to have helped many clients to avoid protracted litigation through appropriate counseling, sound advice and negotiation.
In general, we staff our major litigation cases with fewer attorneys than are typical at other firms. We prefer using smaller teams with deeper knowledge of, and involvement in, each matter, rather than many people performing isolated tasks. Over the years, we have found that our approach contributes significantly to efficiency, client confidence and associate satisfaction.
Otterbourg offers clients a unique combination of legal insight and practical solutions and is known for its integrity, stability and business knowledge.
For the past century, Otterbourg has been the firm of choice for an elite group of leading financial institutions and commercial businesses.
Otterbourg attorneys represent financial institutions (including banks, asset-based lenders, hedge funds, finance companies and insurance companies) and corporations and other business enterprises. We help clients with financing transactions, acquisitions, investments, litigation and alternative dispute resolution, real estate transactions, workouts, restructurings and bankruptcy proceedings.
The firm has particular expertise in:
General corporate lending, leverage finance, structured finance, asset based lending and second lien loans, in the United States and cross-border
Representation of committees of unsecured creditors in large and complex bankruptcy reorganization cases throughout the United States
Representation of individual institutional lenders, bank groups, commercial enterprises and other secured and unsecured creditors in complex, high profile litigation
General corporate and securities matters, including mergers and acquisitions, public and private offerings of debt and equity securities, and debt and equity restructurings
Trusts and estates law, including the development of sophisticated estate plans to transfer wealth while minimizing tax implications
After more than 100 years, the firm continues to expand its capabilities in order to meet our clients' needs.